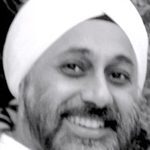 Dr. Mahesh Gandhi is CEO and Shareholder of K3M and responsable for Investment & Finance.
Dr. Gandhi was the Managing Partner of Arbeiten Fur (India) Inc., the company AFII was originally known as until 2005, before he founded AFII Corporate Advisors Limited. This step enabled him to provide focused Business Advisory and Financial Advisory services to his Clients - primarily Project Finance solutions for Infrastructure & Real Estate Projects in India as well as Structured Finance solutions for his Clients in the manufacturing sector esp., automotive, paper and industries. Now, based out of Singapore, he heads the Group's Strategy Consulting and Investment Banking Practices with active support from his Team and Sector Leaders located across India, Europe and the Middle East.
Dr. Ghandi is a strong proponent of the Public Partnership Model for infrastructure development in emerging economies and was selected by Belgium Railways, because of his expertise, as their Chief Advisor and India Representative to further the cause of partnership between the two countries for re-development of Railway Stations in India. He was also chosen by Israel Electric and Mekorot (national Power and Water utilities of Government of Israel) to support their initiatives of development through Public Cooperation with various government agencies in India. AFII has since then helped its Clients sign over USD 15 billion in Infrastructure Projects in various segments.
Dr. Gandhi has a Ph.D. in Corporate Finance from Delhi University and is a Chartered Accountant with twenty years of experience in Merger and Acquisition, Structured Finance, Advisory Services and Investment Banking.