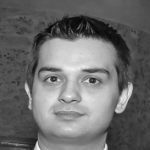 REPRESENTATIVE SERBIA & BALKAN
Mr. Vuckovic leads the representative office of K3M in Serbia and for the Balkan region.
He has a successful track record working mainly within sectors of oil & gas trading and infrastructure consortium building where he has also been included in the complete set up of large energy projects in the Balkan area.
Mr. Vuckovic has been working with and representing mainly high profile clients within mentioned industries, focusing his expertise on several key sectors in which the relationship between public institutions and private organizations is needed for success, and helping his partners to achieve their full growth potential or successful market entry.
He also has complete perspective of the aerospace and defense sector in region.