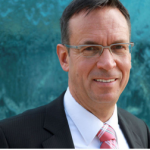 Partner International Business
Dipl. Ing. Matthias Lohmann is Shareholder of K3M and responsable for International Business.
Mr. Lohmann is a CEO/ Project Manager/ Business Developer/ Civil Engineer with an impeccable career that spans around 30 years. He combines the ability to coordinate project teams on complex ventures with hands-on experience and strategic business planning capabilities.
Mr. Lohmann is notably adept at providing high quality service and managing all aspects of the project life cycle and therefore accomplished at directing multiple operations and concurrent initiatives, achieving project and client objectives.
He possesses strong communication skills, at all levels of multinational, diverse organizations with considerable experience in working within multidisciplinary and multicultural environments.
Mr. Lohmann is globally knowledgeable due to having worked in Tunisia, Swaziland, Lesotho, Guatemala and Cambodia. He has developed market sectors like rail market in SE-Europe, building market in North Africa, Middle-East Tourism Advisory, Security Engineering in various instable regions, Airport & Water engineering in SE-Europe as well as Renewable Energy in South America.